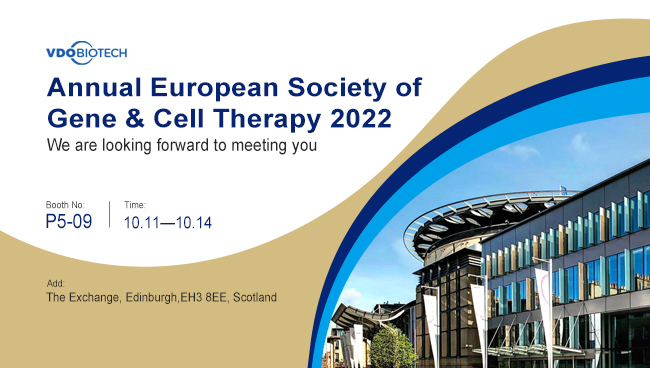 VDO Biotech will attend Annual European Society of Gene & Cell Therapy 2022 in Edinburgh, England from October 11th to 14th. As a leading bioprocessing technology company, VDO Biotech can provide affinity chromatography media for virus purification and plasmid purification. VDO Biotech's booth number is P5-09. We are looking forward to networking with professionals in Gene & Cell Therapy field.
Overall Solution for Plasmid DNA Purification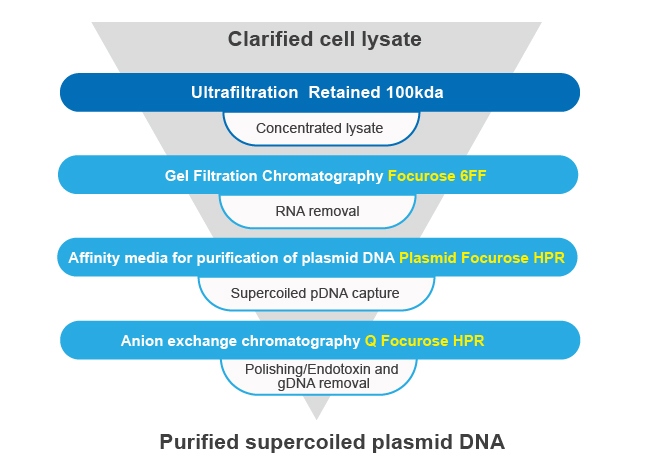 Virus Purification
Chromatography Media of Focore 700/400 Mainly used for separation and purification of viruses, virus-like particles, virus vectors, etc., under flow-through mode.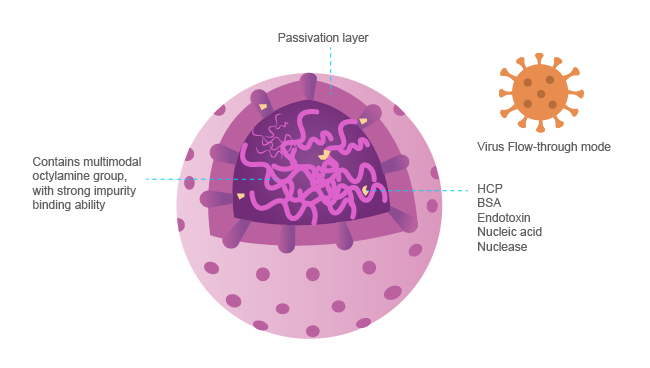 Chromatography media of Focore 700/400 series are prepared by linking octylamine functional groups to the internal karyosphere of high rigidity sepharose, and the karyosphere is enclosed in an inert shell; its size exclusion limit is 700 KDa/400 KDa. Under the condition of high electric conductivity, target substances with size exclusion greater than 700 KDa/400 KDa can flow through the gaps between the beads and can be purified by gel filtration; impurities with size exclusion smaller than 700 KDa/400 KDa will enter into the internal karyospheres of the beads, be linked to the octylamine functional groups inside the beads and adsorbed by ion exchange and multi-modal hydrophobic interactions. Thus, the sample can be purified after the removal of impurities including small molecule proteins.
About ESCGT
The European Society of Gene and Cell Therapy (ESGCT) promotes basic and clinical research in gene therapy, cell therapy and genetic vaccines by facilitating education, the exchange of information and technology and by serving as a professional adviser to stakeholder communities and regulatory bodies in Europe.
About VDO Biotech

VDO Biotech is deeply engaged in the microsphere innovative development and large-scale production and application. We provide microspheres and technical services for both IVD and pharmaceutical applications. Our pharmaceutical chromatographic microspheres cover gel chromatography media, affinity chromatography media, ion exchange media, hydrophobic chromatography media and multimodal chromatography media.