New Magnetic Microsphere Launch! Accelerate Your Nucleic Acid Extraction Experiment.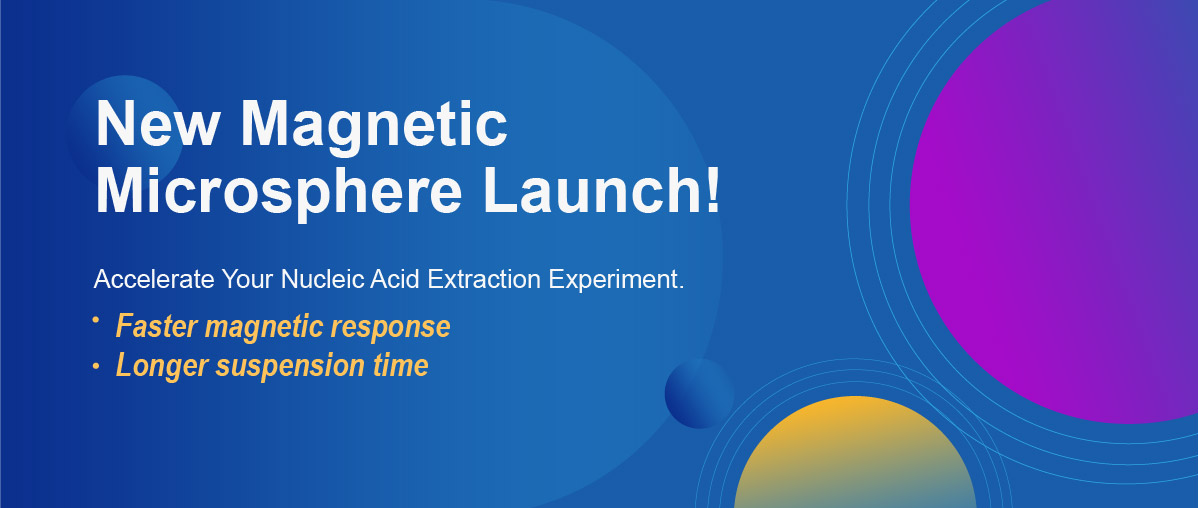 New Magnetic Beads Launched! To satisfy the fast nucleic acid extraction needs, Vdo biotech has developed a new magnetic bead for nucleic acid extraction, MS04HC, which has a faster magnetic response and longer suspension time to accelerate the nucleic acid extraction process. Therefore, MS04HC is the best choice for you to develop high throughput nucleic acid extraction kit.
Advantages:
l Rapid magnetic response:Fast magnetic adsorption speed, no magnetic residue
l Higher suspension time:Excellent resuspension, sufficiently react with the nucleic acid in the solution
l Large specific surface area for enhancing binding capacity
l Production capacity is up to >100L/batch, batch-to-batch consistency
Technical Parameters
Particle Size:~1.5μm
Composition: SiO2/Fe3O4
Surface group : OH
Dispersion medium: DI water
Additive: Contains trace amount of surfactant,0.1% Proclin 300
Case Study
Nucleic acid extraction using Vdo Biotech's MS04HC magnetic beads
l Method:Covid-19 control products were dilute to 200copise/mL concentration.
l Material:Customer's nucleic acid reagent, MS04HC magnetic microsphere


l Result: Covid-19 control products were dilute to 200copise/mL concentration. The nucleic acid kit that contains MS04HC can detect all viral nucleic acid and the CV value less than 5%. Therefore, the result indicates that the magnetic bead has excellent viral nucleic acid capture ability.
Ordering Information

Download Instruction Manual
MS04HC Magnetic Microsphere for Nucleic Acid Extraction