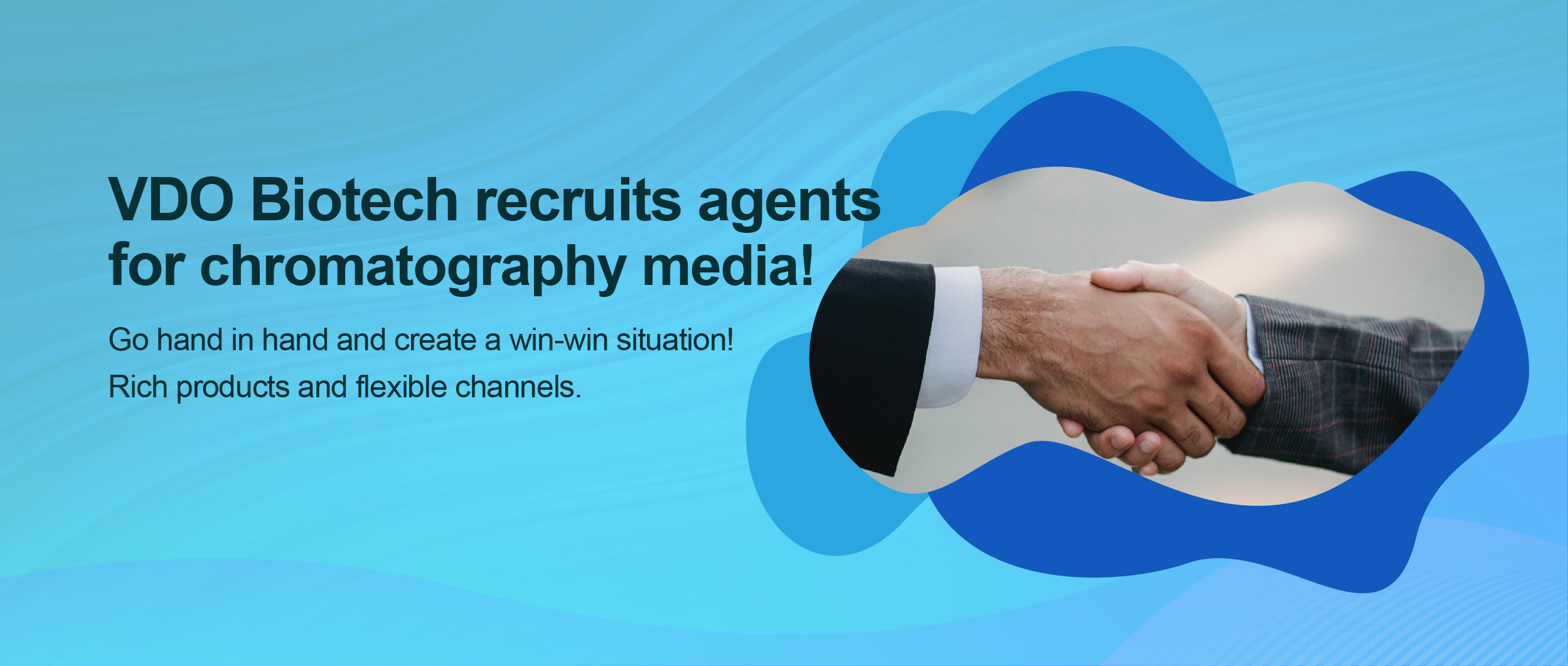 VDO Biotech's product lines cover the frontier of life science and medical clinical applications, with the mission of "Inspiring & Enabling Life Science Innovation", it is committed to improving human health. To meet the core needs of customers in clinical diagnosis and biopharmaceutical fields, we offer all kinds of microspheres and antibody raw materials for industrial production, cell analysis platforms for biomedical research and development, as well as overall solutions for clinical reagents and biological macromolecules purification.
The company has been committed to developing channel sales, enhancing agents' strengths, and respecting and relying on most partners.
To better meet the growing market demand, VDO Biotech's products for biological macromolecular purification chromatography media are now opening to agents all over the world to join our partner ranks.
A complete range of products and a wide range of applications
The unique technology of gel microsphere surface modification enables us to manufacture more than 100 media products, which have been extensively applied in the fields of vaccines, antibodies, recombinant proteins, and gene therapies. Based on chromatography media, we also provide characteristic and customized media development service, as well as purification process development for biomacromolecules.
Large scale production of chromatography media, guarantee industrial production
VDO Biotech had successfully commissioned a single manufacturing line of sepharose-based (polysaccharide) beads at the scale of 3000 L, which is capable of manufacturing more than 1000 L/batch.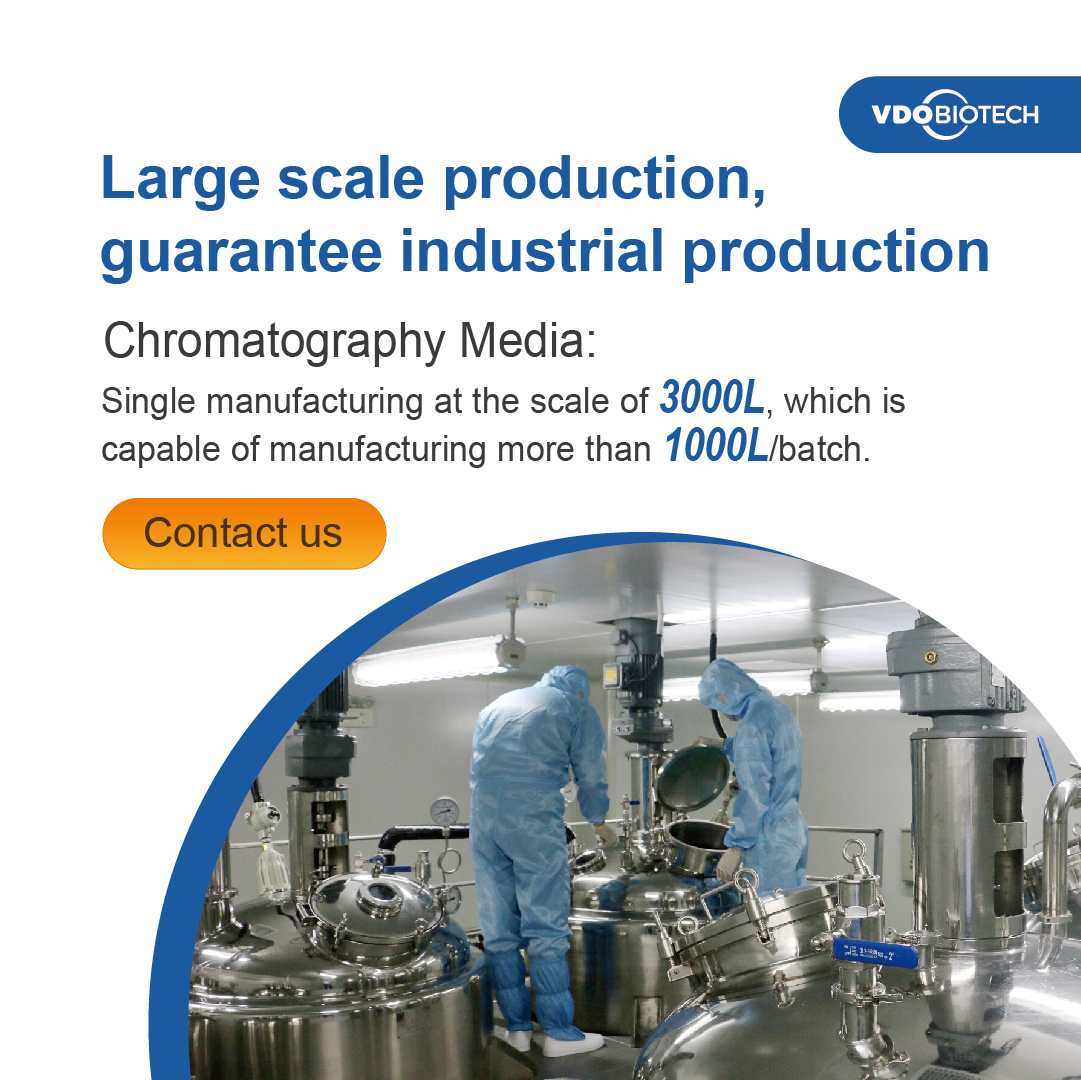 VDO Biotech has passed the certification by the ISO9001 quality system,and has been honored with the titles of National Hi-Tech Enterprise. Moreover, We have effectively improved the market competitiveness of its sepharose-based bead media products for separation by formulating and implementing specifications much more rigorous than those specified in national standards. Each product has complete quality and regulatory support documents, including COA, RSF, etc., to provide customers with comprehensive quality assurance.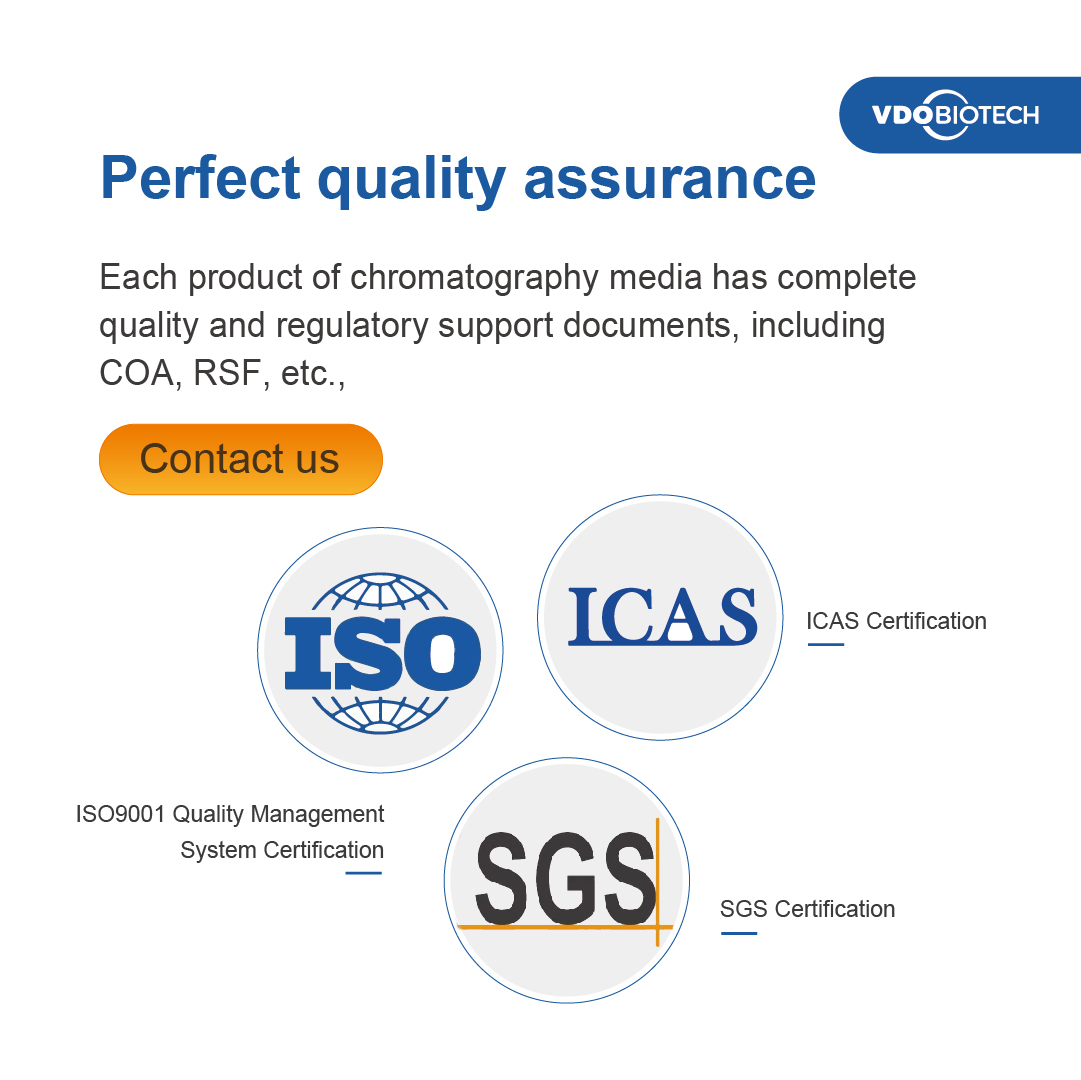 Looking for business partners, regional agents, welcome to contact us.
Email:sales@vdobiotech.com
Contact phone: +86-15850246572