Bioexpo 2023 has come to a close, and VDO BIOTECH is delighted to reflect on our outstanding experience at this prestigious international biotechnology exhibition. This event was a testament to our commitment to innovation and our dedication to pushing the boundaries of scientific discovery.
---
Showcasing Innovation
During Bioexpo 2023, we had the privilege of showcasing our latest innovations in the field of biotechnology. Our booth was abuzz with activity as we demonstrated our cutting-edge products and solutions. We are proud to have presented our contributions to three critical areas:
1. Microspheres: Our advanced microspheres including magnetic microspheres and polymer microspheres received significant attention. Attendees were fascinated by the potential for biological research and development that our technologies offer.
2. Chromatography Resins: The chromatography filtration solutions we presented were met with enthusiasm. We demonstrated how our chromatography resin products can used in recombinant protein, natural protein, diagnostic antibody antigens, and so on.
3. Antibodies for Flow Cytometry: Visitors were intrigued by our efforts to flow cytometry solutions.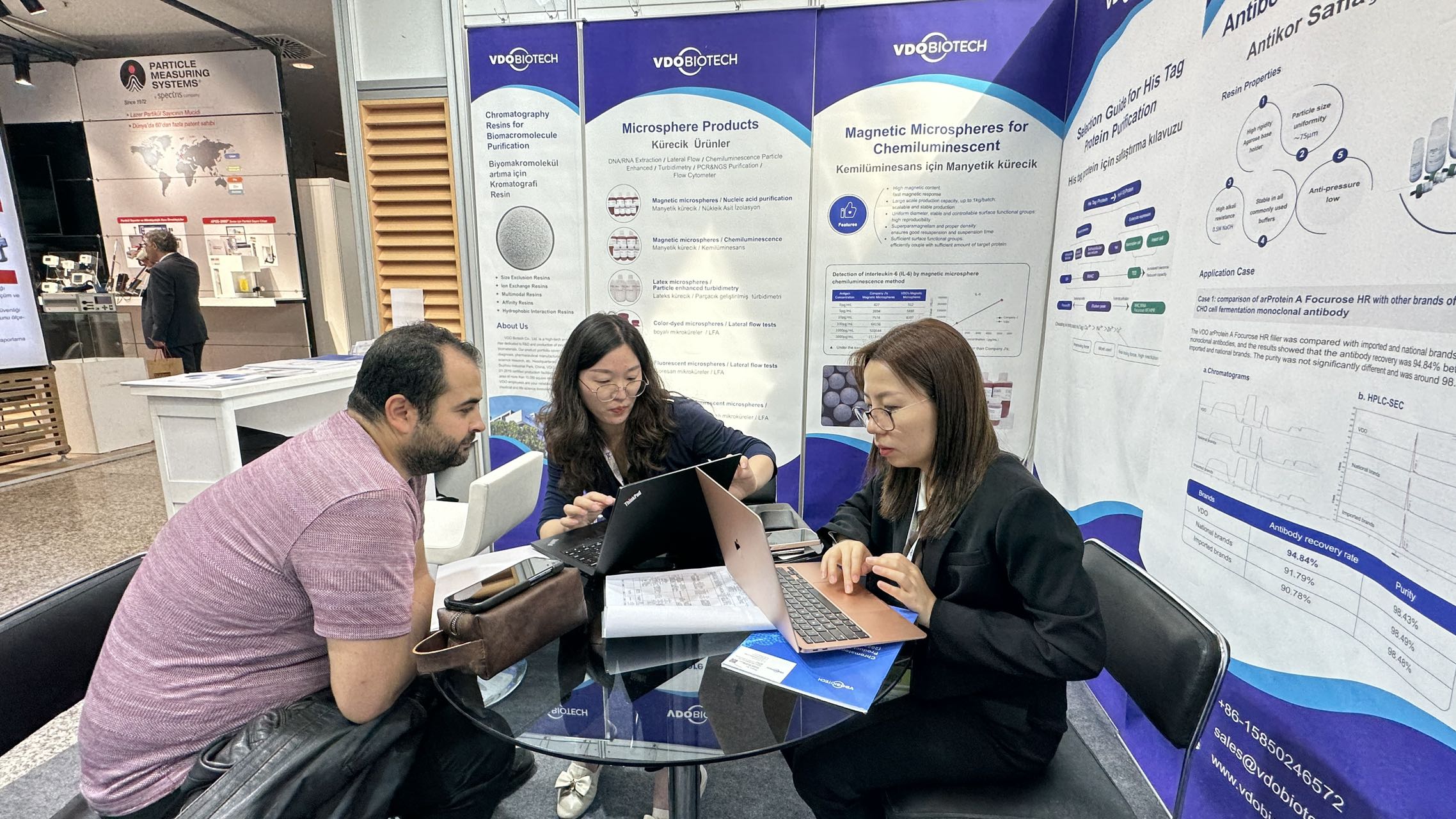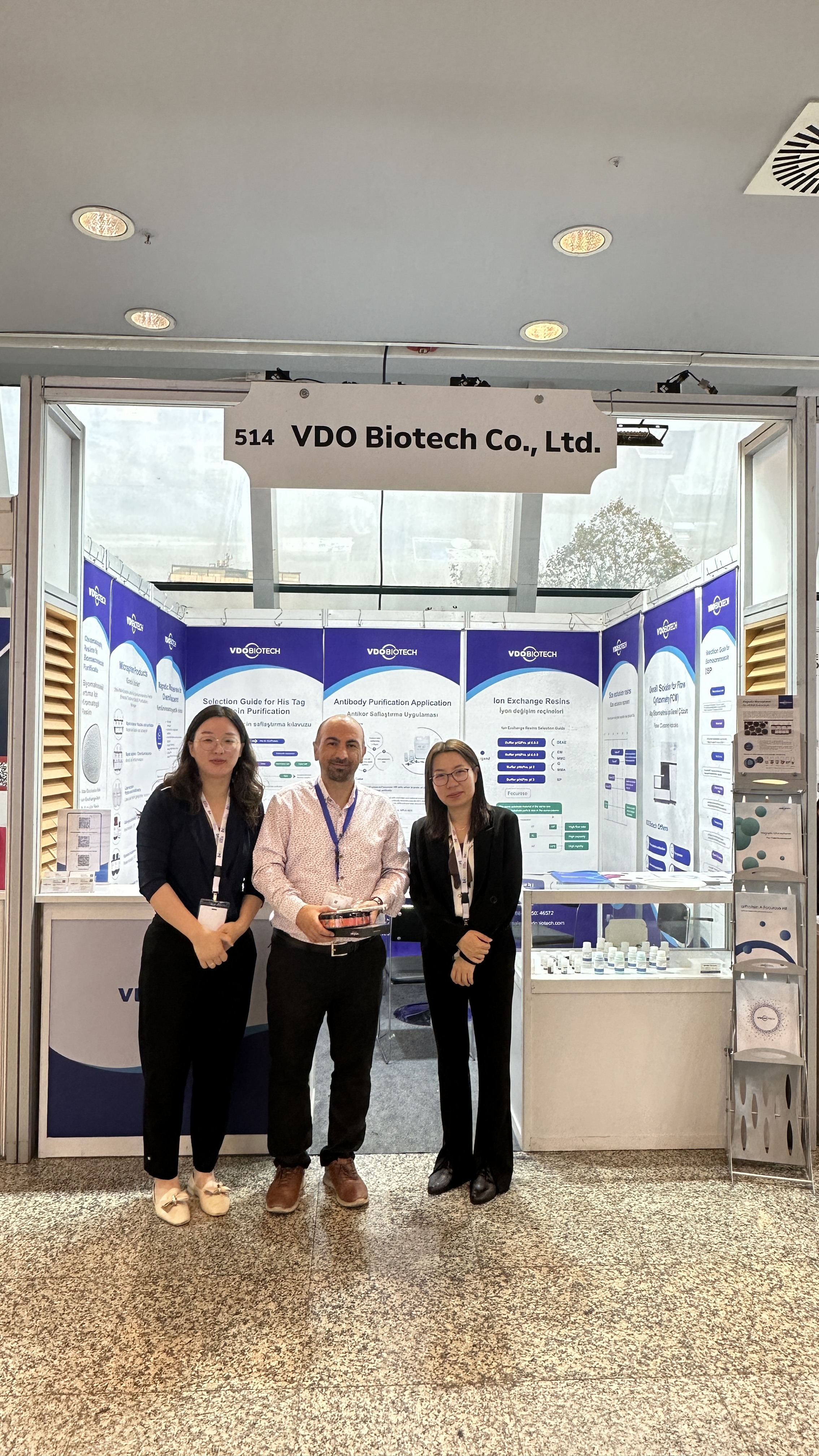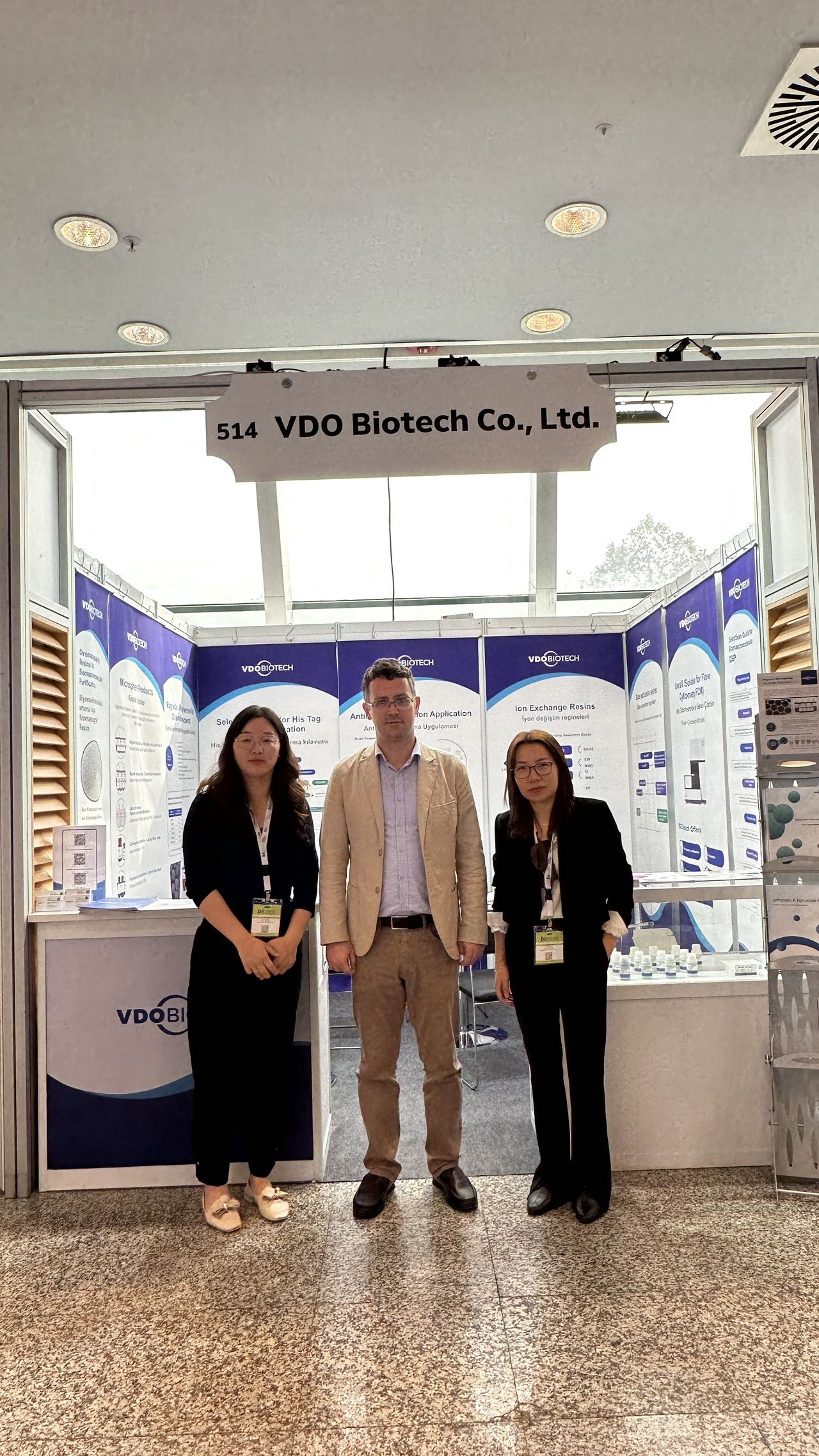 Engaging with Experts
One of the highlights of Bioexpo 2023 was the opportunity to engage with industry experts, researchers, and potential collaborators. Our team of dedicated scientists and professionals actively participated in discussions, sharing insights and exploring new partnerships. These interactions were invaluable in broadening our network and fostering meaningful connections within the biotechnology community.
Looking Forward
As we bid farewell to Bioexpo 2023, we are excited about the future. The event has provided us with fresh perspectives, ideas, and a deeper understanding of the evolving needs of the biotechnology industry. We are committed to taking these insights and turning them into innovative solutions that can benefit society and our planet.
---
About VDO Biotech

VDO Biotech, established in 2014, is an innovative biotechnology company focused on the research and development of novel materials for life sciences. Since its inception, VDO Biotech has built a rich product pipeline, covering areas such as in vitro diagnostics and biopharmaceuticals, leveraging its cutting-edge microsphere technology platform with independent intellectual property rights.
In 2021, through business restructuring, VDO Biotech further perfected its life science product pipeline, providing comprehensive solutions ranging from instruments to reagents. Looking ahead, VDO Biotech is committed to staying at the forefront of innovation and aims to become a leading enterprise in the life sciences field by continually partnering with innovative and entrepreneurial spirits.
---
Related Articles
🌿 Exciting News from BioExpo 2023! 🌿