VDO Biotech Unveils High-Quality Biopharmaceutical Raw Materials at 2023 AACC, Serving Global Customers
The Annual Meeting & Clinical Lab Expo organized by the American Association for Clinical Chemistry (AACC) is a prestigious event in the field of laboratory medicine, drawing exhibitors and attendees from all around the world. VDO Biotech, a leading biotechnology company, proudly participated in this year's AACC Expo, showcasing its latest innovations and cutting-edge products.
At the heart of VDO Biotech's exhibit were the star attractions - nucleic acid extraction magnetic microspheres, magnetic microspheres for chemiluminescent, color-dyed microspheres, arProtein A Focurose HR and arProtein A Focurose HR. These products garnered immense attention and admiration from the attendees, cementing VDO Biotech's reputation as a provider of top-notch solutions in the life sciences industry.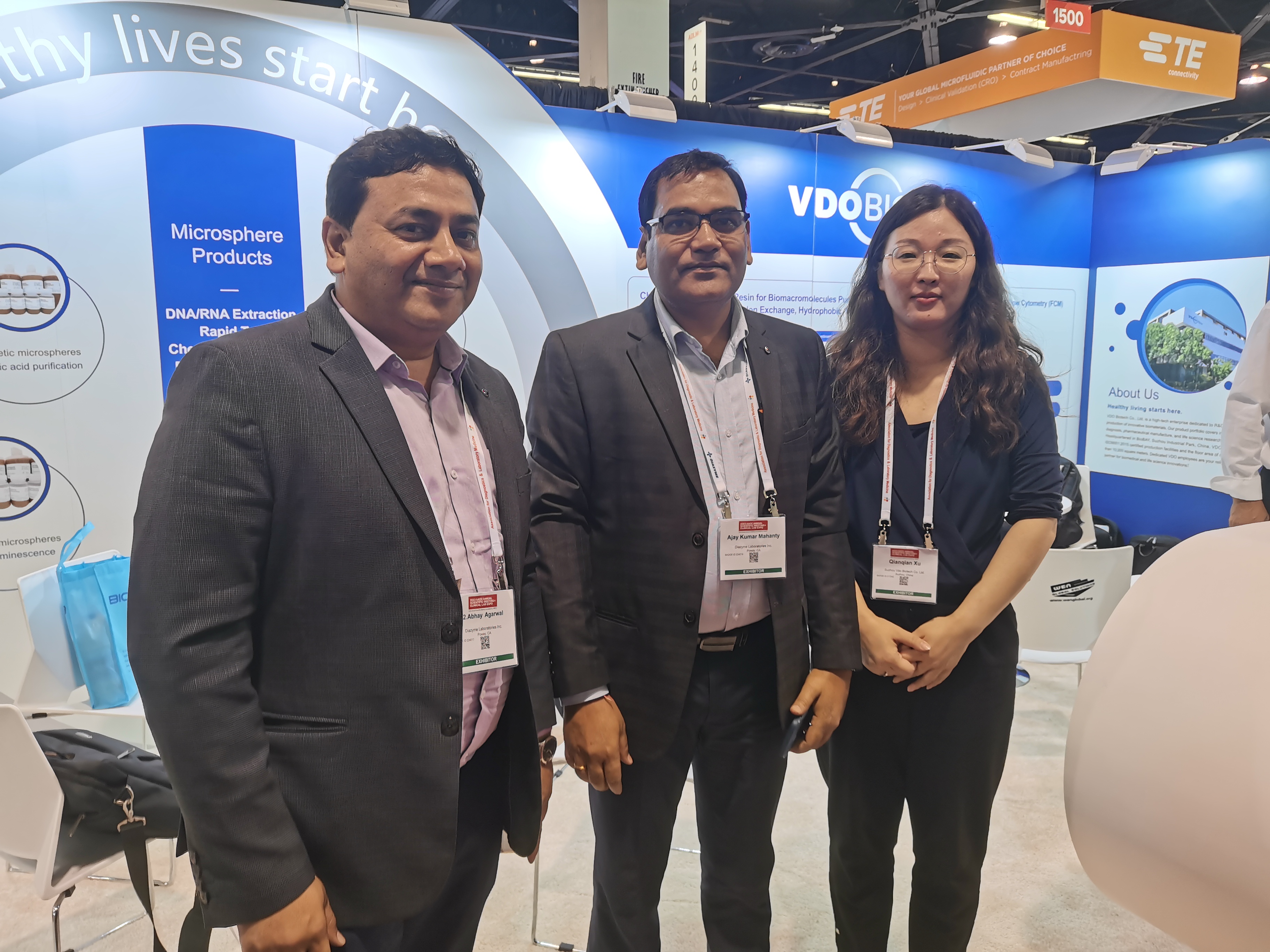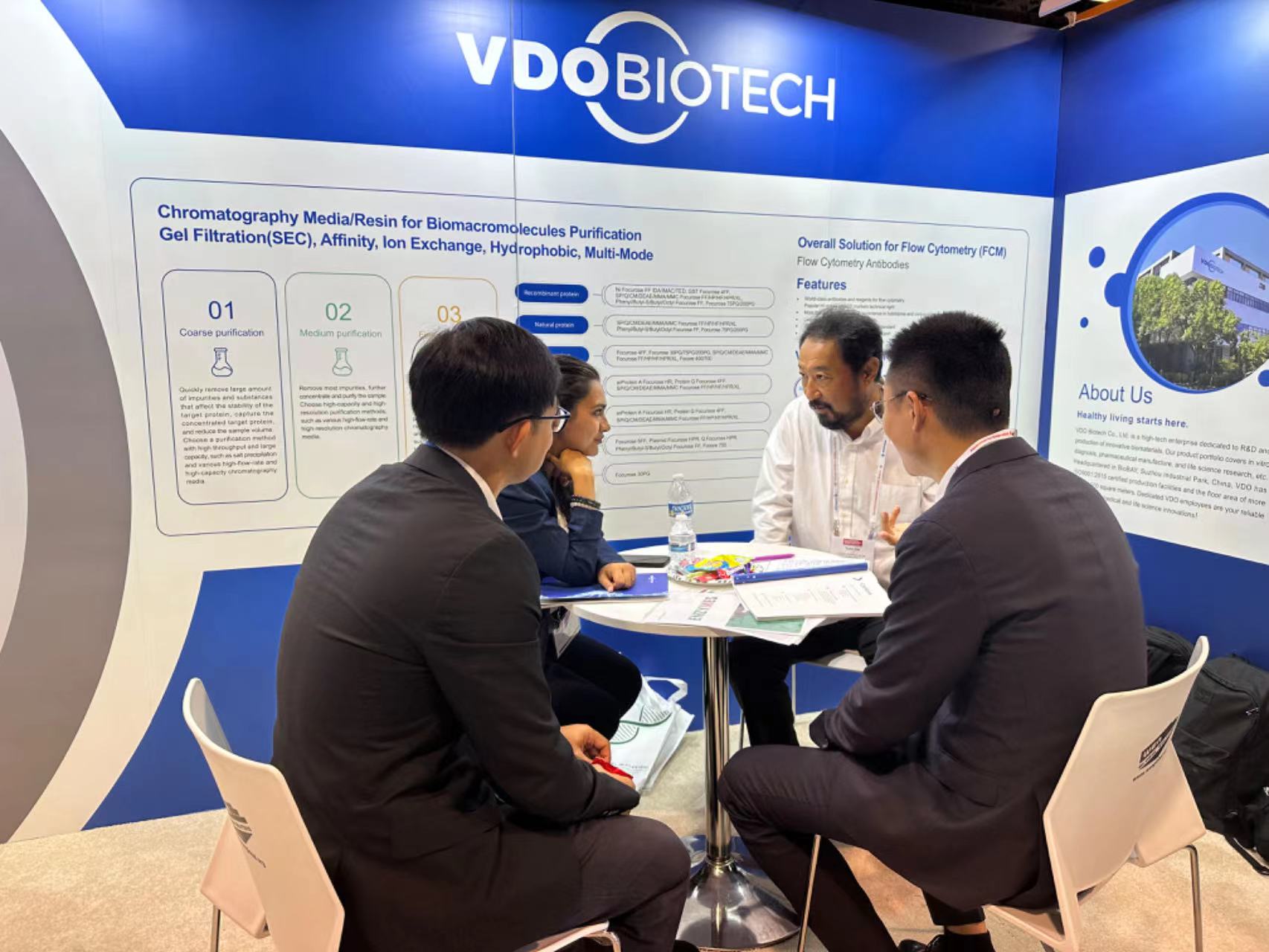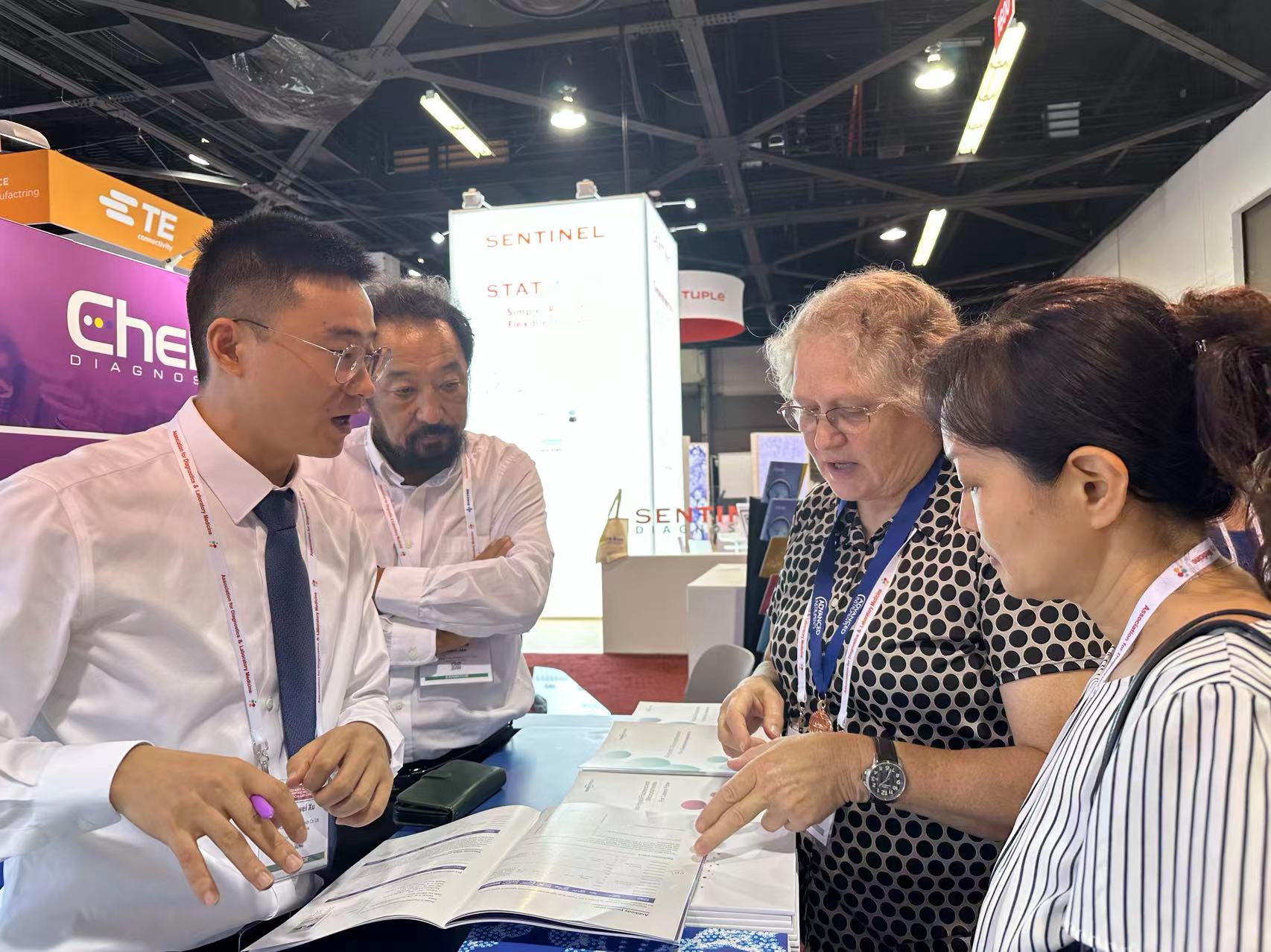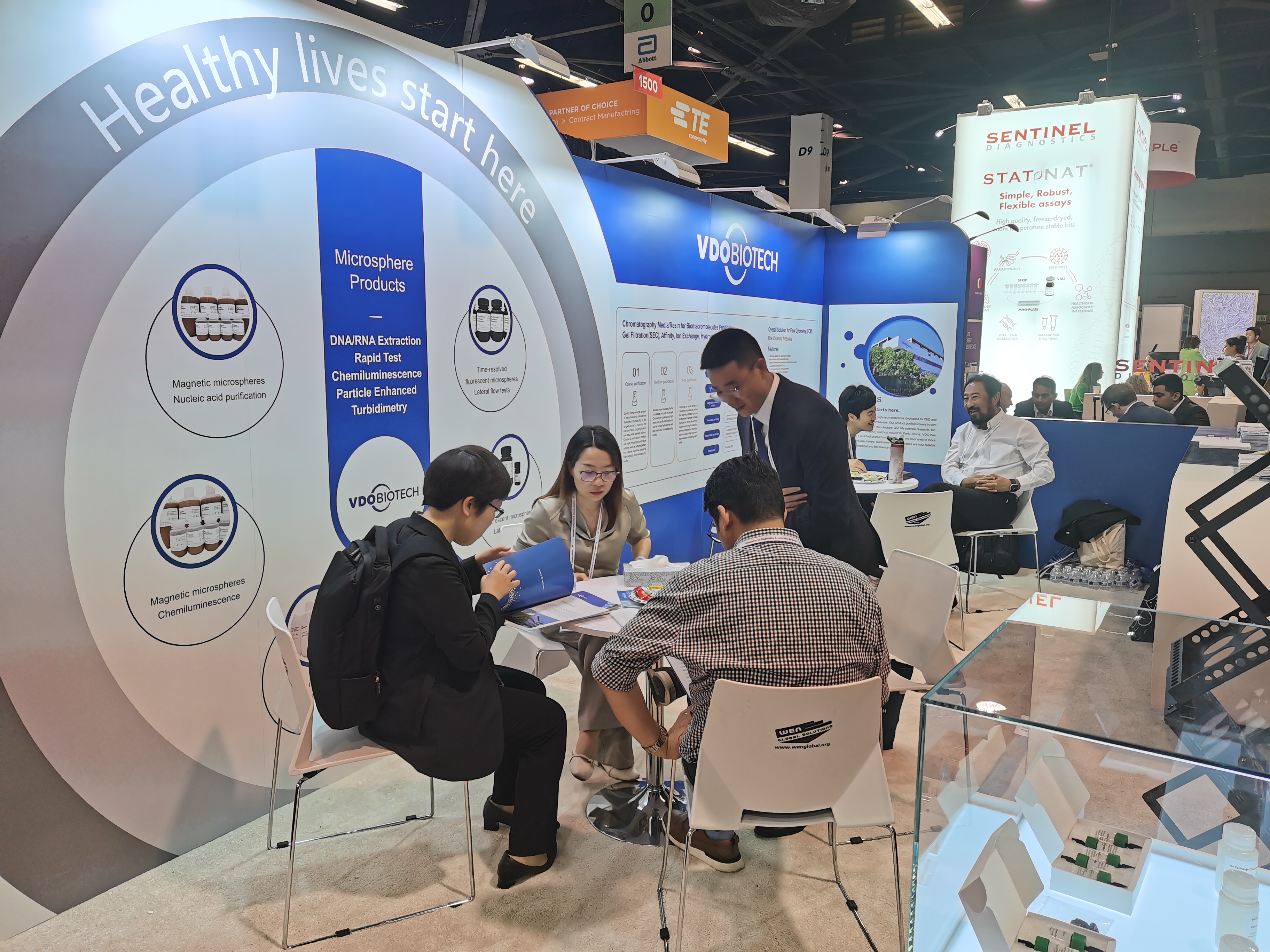 Engaging in Dialogues and Exchanges with Global Colleagues
Overall, VDO Biotech's exhibit at the AACC Expo was a resounding success. The combination of innovative products and knowledgeable staff attracted a large number of visitors, fostering engaging discussions about advancements in laboratory technologies. The positive feedback and interest from researchers, clinicians, and industry professionals have motivated VDO Biotech to continue pushing the boundaries of biotechnology and life sciences.
---
About VDO Biotech

VDO Biotech, established in 2014, is an innovative biotechnology company focused on the research and development of novel materials for life sciences. Since its inception, VDO Biotech has built a rich product pipeline, covering areas such as in vitro diagnostics and biopharmaceuticals, leveraging its cutting-edge microsphere technology platform with independent intellectual property rights.
In 2021, through business restructuring, VDO Biotech further perfected its life science product pipeline, providing comprehensive solutions ranging from instruments to reagents. Looking ahead, VDO Biotech is committed to staying at the forefront of innovation and aims to become a leading enterprise in the life sciences field by continually partnering with innovative and entrepreneurial spirits.
---
Related Articles
🔬 The VDO Biotech Booth at AACC Exhibition is Buzzing with Excitement! 🔬