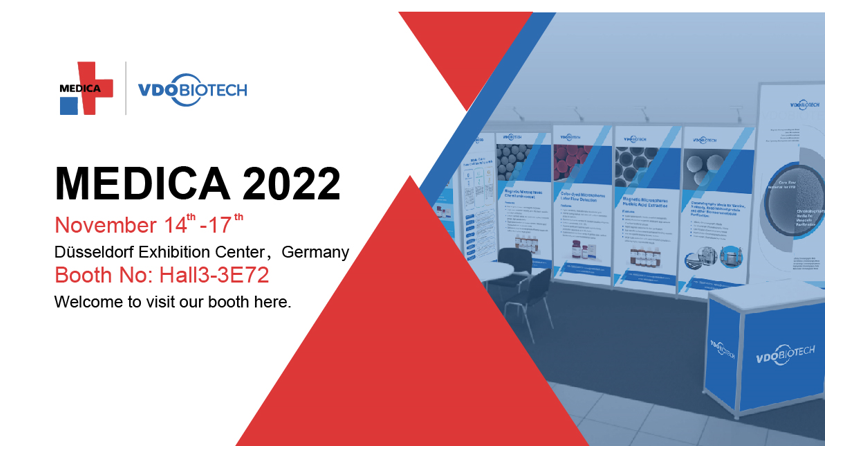 VDO Biotech will attend MEDICA 2022 in Düsseldorf, Germany, November 14-17th.We sincerely invite you to the event and welcome to visit the booth of Hall3-3E72.VDO Biotech will exhibit IVD microspheres, chromatography media and overall solution for flow cytometry. Looking forward to networking with professionals in medical field.
Core Raw Material for IVD

Chromatography Media for Molecule Purification
l Affinity Chromatography Media
l Ion Exchange Chromatography Media
l Gel Filtration Chromatography Media
l Hydrophobic Chromatography Media
l Multi-modal Chromatography Media
VDO Biotech can provide various kinds of chromatography media for vaccine, antibody, recombinant protein and other biomacromolecule purification.
Overall Solution for Flow Cytometry (FCM)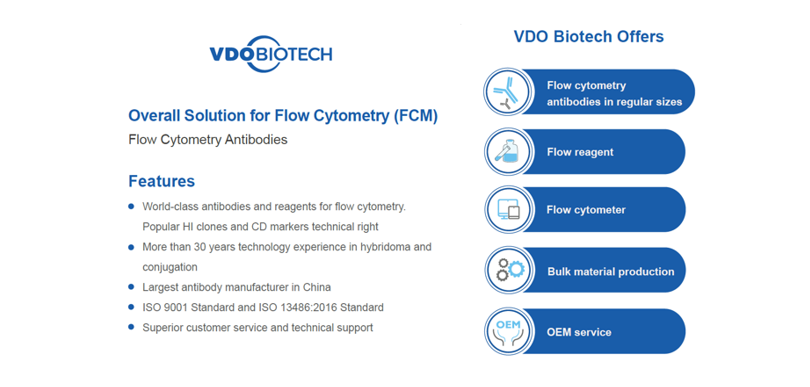 About MEDICA

MEDICA is one of the world's largest event in all medical areas in the world. There are seven main product categories in the exhibition halls: Electromedicine / Medical Technology, Laboratory Equipment, Diagnostics, Physiotherapy / Orthopaedic Technology, Commodities and Consumer Goods, Information and Communication Technology, Medical Service and Publications. For more than 40 years it has been firmly established on every expert's calendar.
About VDO Biotech
VDO Biotech is deeply engaged in the microspheres innovative development and large-scale production and application. To better support our partners in the IVD and pharmaceutical fields, VDO has also expanded our service scope, introduced the product line of protein raw materials, added IVD antibody raw materials, bulk package and chromatography media.
VDO Biotech Customer Service
E-mail: vdo@vdobiotech.com
Tel: +86-15850246572