The 24th Moscow Chemical Industry Exhibition (KHIMIA 2021) will be held at the Expocentre Fairgrounds, Moscow, Russia from October 26th to 29th. The KHIMIA international exhibition was first launched in Moscow in 1965 to become one of the most prestigious chemical trade shows. The exhibition is jointly supported by the Russian Ministry of Industry and Trade, the Ministry of Energy, the Ministry of Science and Technology, the Russian Chemical Federation and other government departments.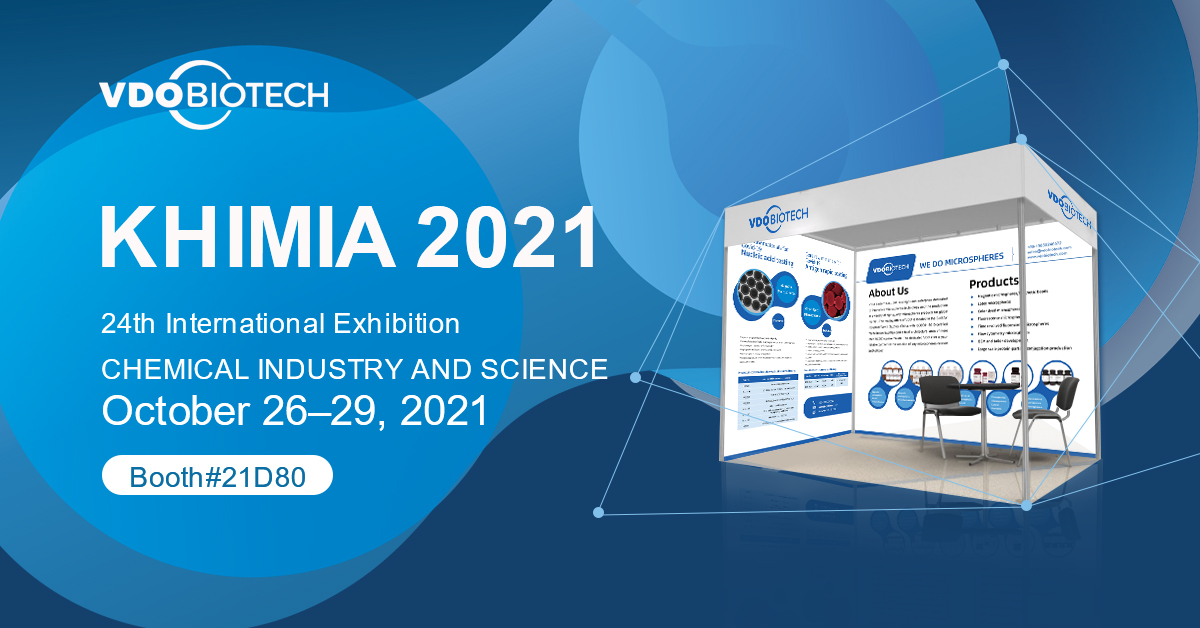 Suzhou VDO Biotech was invided to attend this exhibition, our booth number is 21D80. VDO Biotech is a high-tech enterprise dedicated to innovative microsphere technologies and the production of a variety of high-quality microsphere products for global customers. The headquarters of VDO is located in the BioBAY of Suzhou Industrial Park in, China, with ISO9001:2015 certified manufacturing facilities and a total area of facilitates of more than 10,000 square meters. We provide a full range of microsphere products including latex microspheres, colored microspheres, magnetic microspheres, fluorescent microspheres, flow cytometry microspheres, and standard microspheres.
VDO will bring our nucleic acid extraction, chemiluminescence, flat flow and other microsphere products, as well as one-stop solutions for microsphere applications to the exhibition. We are glad to have this opportunity to share our latest R&D progress with customers and discuss how we can accelerate the development of IVD industry through our high-quality microspheres.
Welcome to visit VDO Biotech's booth #21D80 @KHIMIA2021. For more information, please visit our website www.vdobiotech.com, or contact us by email sales@vdobiotech.com.