VDO Biotech was delighted to host a recent visit from the esteemed senior management team of Thermo Fisher Scientific (referred to as "Thermo Fisher"). This visit sparked insightful discussions on the future development prospects of both organizations.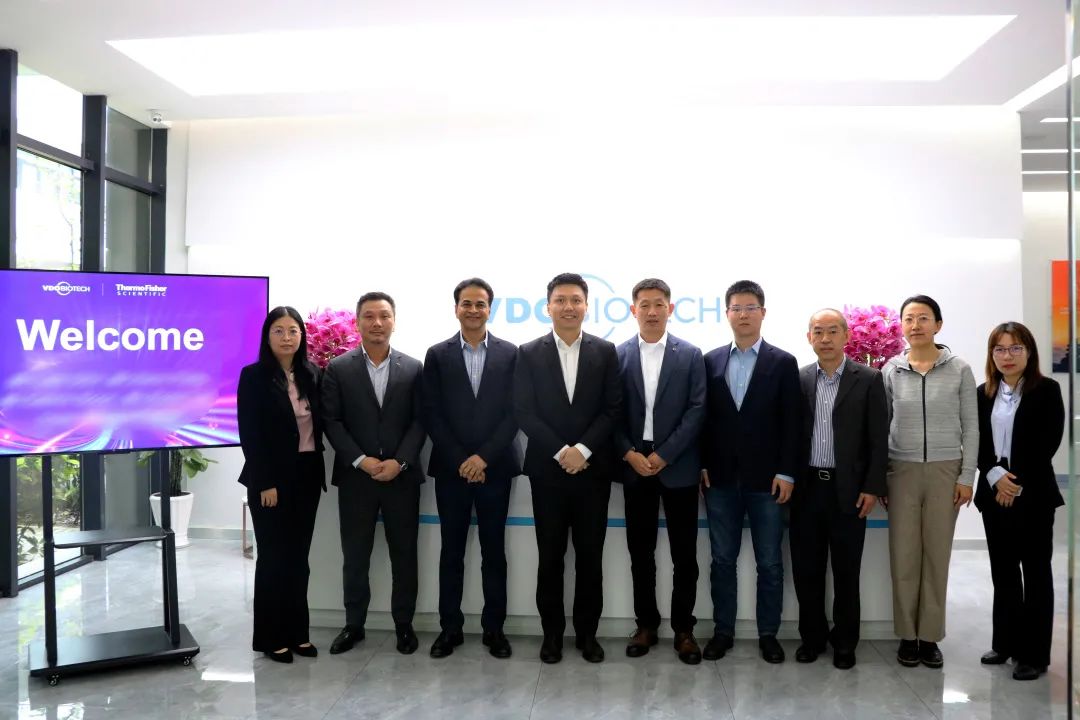 At VDO Biotech, our mission is committed to make" Healthy lives start here" by consistently delivering superior products and services to our valued customers. The visit deepened the understanding between Thermo Fisher and VDO Biotech, paving the way for exciting future collaborations.

We are enthusiastic about establishing partnerships with exceptional domestic and international enterprises. Our commitment is to contribute to society, our partners, and customers by providing top-notch products and services. Beyond profits, we strive for win-win cooperation and coordinated development, embracing best practices.
Follow us on the path toward innovation and excellence in our field, as we continue to push the boundaries of innovation and excellence with our dynamic collaborations and breakthrough achievements.