Cytiva and VDO Biotech: Join the Exciting Journey of Innovation and Excellence - Together, Let's Create a Healthier Future!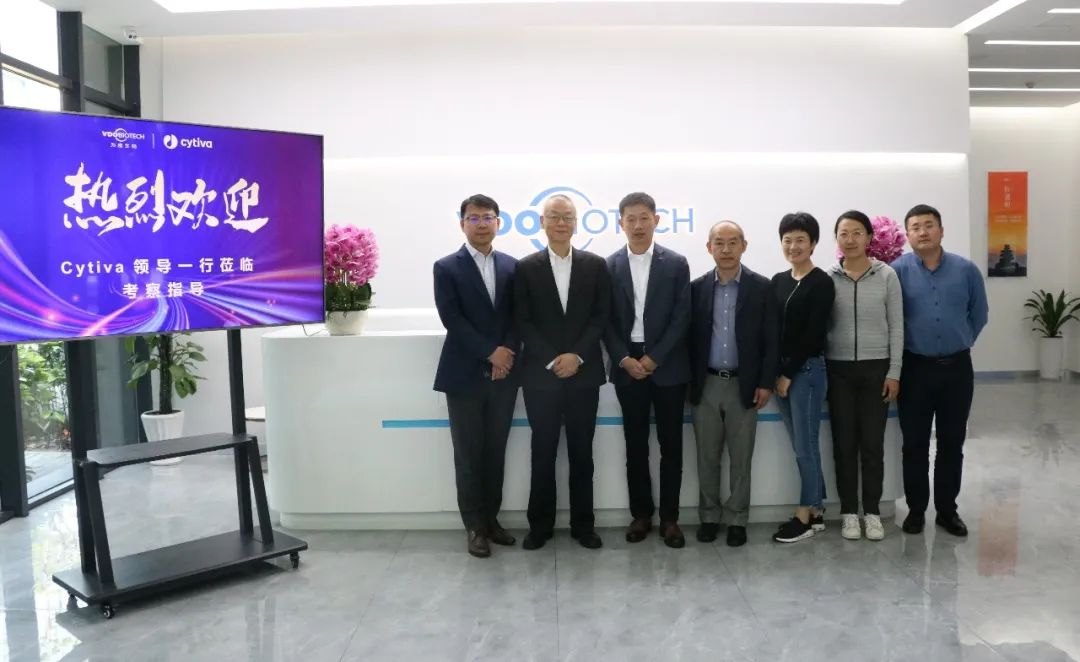 VDO Biotech was thrilled to welcome the distinguished senior management team from Cytiva during their recent visit. This visit served as a catalyst for engaging discussions regarding the future growth opportunities for both organizations.
At VDO Biotech, our unwavering mission is to foster "Healthy lives start here" by consistently providing exceptional products and services to our esteemed customers. The visit not only strengthened the bond between Cytiva and VDO Biotech but also paved the path for exciting future collaborations, further enhancing our shared understanding and mutual prospects.
We are enthusiastic about establishing partnerships with exceptional domestic and international enterprises. Our steadfast commitment lies in making significant contributions to society, our partners, and customers by delivering top-notch products and services. Going beyond mere profits, we actively seek win-win cooperation and coordinated development, embracing the principles of best practices in all our endeavors.
Join us on our journey towards innovation and excellence as we relentlessly push the boundaries in our field. Through dynamic collaborations and groundbreaking achievements, we are committed to pioneering new frontiers and setting new standards of excellence. Together, let's strive for innovation and embrace the spirit of continuous improvement.
---
Related Articles:
"Exciting Visit and Exchange Between Thermo Fisher Scientific and VDO Biotech!"
"VDO Biotech Invitation To participate in AACC 2023"