VDO Biotech will attend BioProcess International 2022 in Boston, USA from September 28th to 30th. We will bring our chromatography media for biomacromolecule production and purification to the exhibition.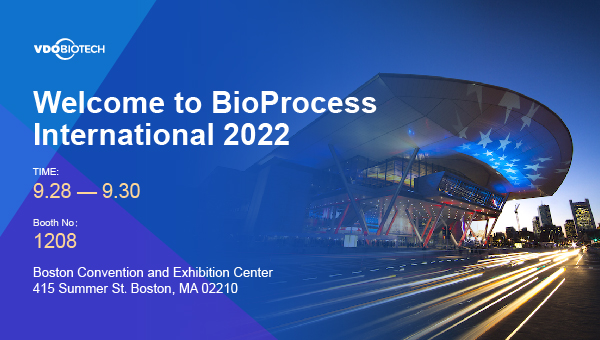 We can provide more than 100 kinds of chromatography media, with an annual capacity of more than 100,000L, which can meet the large-scale purification of viruses, mRNAs, plasmids, antibodies, proteins and other biological macromolecules. VDO Biotech's booth number is 1208. We are looking forward to networking with professionals in biopharmaceutical field.
Chromatography media for biomacromolecule purification
l Gel Filtration Chromatography Media
l Ion Exchange Chromatography Media
l Affinity Chromatography Media
l Hydrophobic Chromatography Media
Applications


About VDO Biotech
VDO Biotech Co., Ltd. is a high-tech enterprise dedicated to innovative microsphere technologies and the production of a variety of high-quality microsphere products for global customers. The headquarters of VDO is located in the BioBAY of Suzhou Industrial Park in, China, with ISO9001:2015 certified manufacturing facilities and a total area of facilitates of more than 10,000 square meters. Our dedicated staff is your reliable partner for the solution of any microsphere-related applications.